At LowCode Agency, we specialize in crafting AI-driven, no-code applications tailored to your unique business needs. Our latest project, a ticketing support system built in Glide and available as a template, is a testament to the power and flexibility of no-code development.
This plug & play template streamlines customer service by integrating intelligent ticketing and support systems, akin to renowned platforms like Intercom and Zendesk, without a single line of code.
Key features of our no-code approach include:

Advanced AI for smart ticket sorting and response suggestions

Real-time communication channels for immediate customer engagement

Data-driven dashboards for actionable insights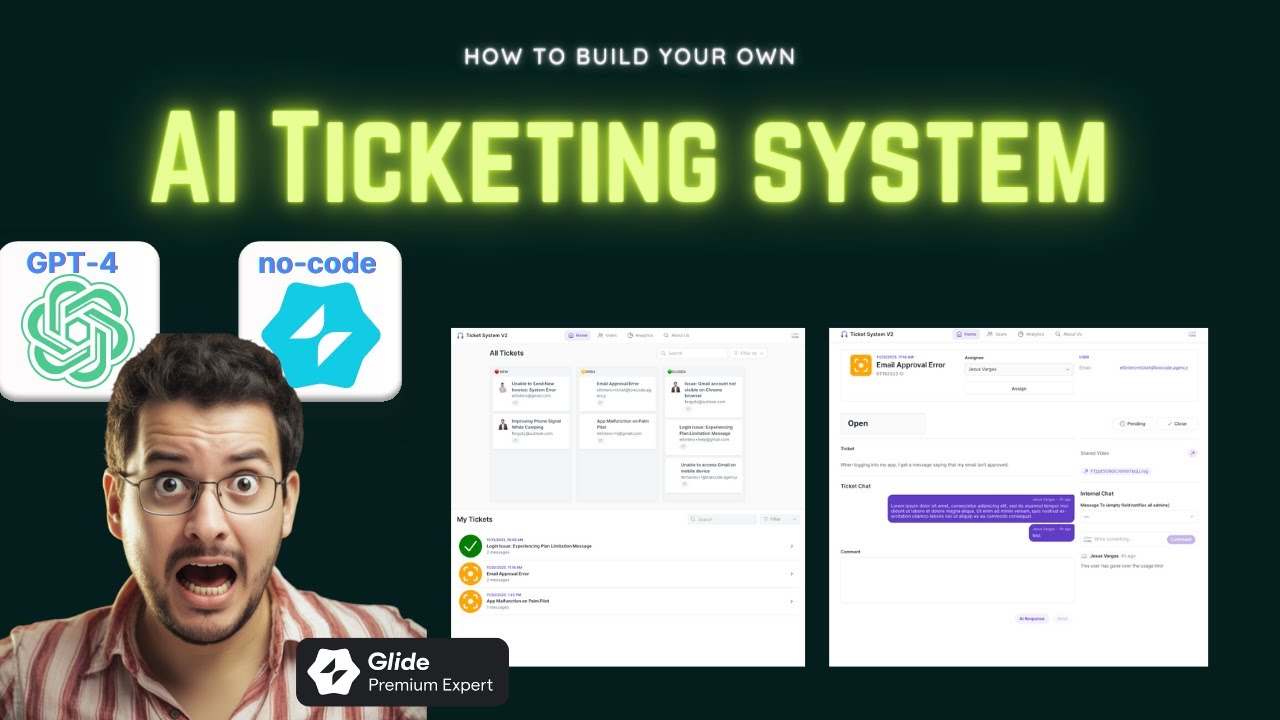 By leveraging Glide, we ensure that scalability and customization go hand-in-hand with ease of use. Our mission is to empower entrepreneurs, non-technical founders, and business owners with sophisticated, yet accessible technology.
Imagine the possibilities when you combine the agility of no-code development with the power of AI. That's where we excel.

Ready to harness the potential of no-code for your enterprise? Connect with us to explore how LowCode Agency can revolutionize your digital strategy.